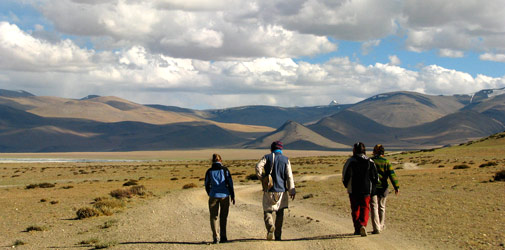 Tour Duration:
14 Nights / 15 Days
Destinations Covered:
Delhi - Leh - Zingchen - Rumbak
Day 01: Arrival at Delhi
As soon as you deboard your flight at Indira Gandhi International Airport, you'll be welcomed by our representative and escorted to the hotel. After relaxing for a while, you'll be briefed about the guidelines which you need to follow during the tour. Enjoy the exotic Indian and international cuisines served for dinner, before you retreat to your home.
Day 02: Delhi - Leh
After an early lip-smacking morning meal at the hotel, you'll be transferred to the airport to board a flight to Ladakh, one of the most picturesque hilltops in India. The gigantic and picture-perfect K2, Nanga Parbat, and Gasherbrum are supreme summits that enhance the beauty of the place. Upon your arrival at Leh Airport, you'll be accompanied to the hotel by our tour executive. Take a short nap and relax to accustom yourself to the weather and elevation of Ladakh by walking around for a while. The pleasant and cool afternoon presented by this beautifully positioned paradise has some magnificent and breathtaking tourist spots in store for you. Dinner and overnight stay will be at the hotel.
Day 03: Leh
Waking up early in the morning will be highly advantageous as you can breathe in fresh air and get used to the rarefied air, clouding this mountainous town. After having a light breakfast, you'll be guided to the main bazaar where you can see and meet Ladakhi people. Discover their culture and traditional products offered for sale. Fresh fruits and vegetables can be picked up from here to taste and feel the hilly terrains. Chang Gali can be visited to purchase souvenirs, curios, jewelry, and crafts. The local restaurants offering Tibetan, Indian, and Continental cuisines can be dropped in anytime for lunch. Thereafter, proceed towards Shankar Gompa and Leh Palace. Return to the hotel for dinner and overnight stay.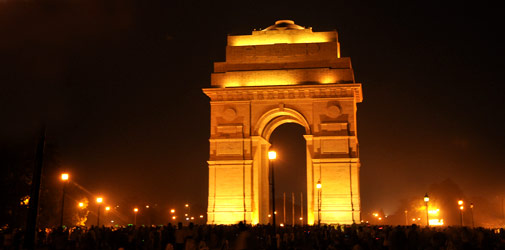 Day 04: Leh - Zingchen
After gorging on a flavorsome breakfast at the hotel, hop onto the cab as you'll now be journeyed to one of the most beautiful places you've ever seen. Just about an hour's drive from Leh will land you in Zingchen, the gateway to Rumbak Valley. The valley is renowned for the presence of snow leopards in abundance. However, before you actually dwell in the Rumbak Valley, you'll interact with the natives to acquaint yourself about their culture and lifestyle. Your accommodation for the night is arranged in a luxurious tent house.
Day 05: Zingchen - Rumbak
Your trekking tour begins with the onset of day five. As you start hiking up in the mountains, you'll enter the country of the snow leopards. After having a sumptuous breakfast at the camp, you'll embark the 5-hour trekking voyage. Keep your camera handy as you might spot a snow leopard anytime during the journey. Overnight will be spent at the campsite arranged in Zingchen.
Day 06 - 12: Rumbak
Rumbak Valley is a vast beautiful trekking track, with a number of challenging trails lined up for you in the next few days. You will be exploring the nooks and corners of the valley with your guide to sight a glimpse of the snow leopard, along with traversing through the most beautiful landscapes of the world. You will also be meeting different tribes and native people on your way. An enriching experience to learn about the hidden true colors of India!
Day 13: Rumbak - Zingchen - Leh
This will be the last day at Rumbak as after completing your breakfast at the campsite, you will start trekking down to Zingchen. Capture the panoramic vistas and snowy landscapes during the 3½ hour trek on your wide lens to cherish these precious moments for a lifetime. After you reach Zingchen, you'll be driven back to Leh. Overnight stay will be at the hotel in Leh.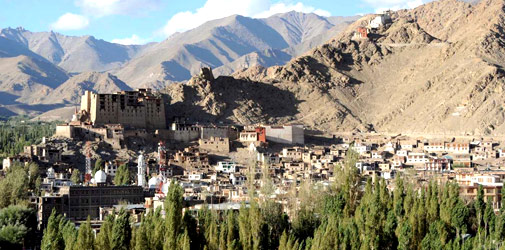 Day 14: Leh - Delhi
After having a quick yet healthy traditional breakfast in the morning, you'll be transferred to Leh Airport, from where you'll catch a flight to Delhi. After reaching Delhi, you'll be greeted by our representative who'll escort you to the hotel. Relax and freshen up. Thereafter, you can either spend the day at leisure or shop in the local bazaars or explore the metropolis. Have your dinner at the hotel before bidding goodnight.
Day 15: Delhi Departure
Post breakfast, you'll be accompanied to Indira Gandhi International Airport by our tour guide. Complete all formalities and proceed towards the waiting lounge to board the flight for your onward destination.