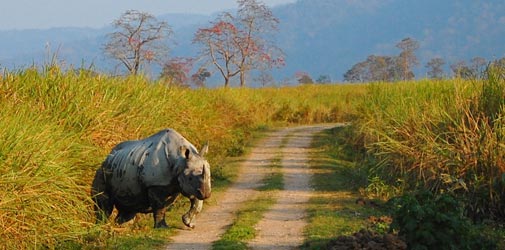 Tour Duration:
10 Nights / 11 Days
Destinations Covered:
Guwahati - Tezpur - Bomdila - Thembang - Namshu - Sangti Valley - Dirang - Mukto - Tawang
Day 01: Guwahati - Tezpur
You'll be welcomed by our representative at Guwahati Airport from where you'll proceed to Tezpur by road. Upon your arrival, you'll be accommodated at a hotel to unwind and relax. In the evening, you'll be taken on a shopping spree at the local flea market from where you can buy souvenirs and artifacts. Spend the night at the hotel.
Day 02: Tezpur - Bomdila
After having an early morning breakfast, you'll be driven to Bomdila, located on a higher altitude. The scenic beauty offered here is simply unadulterated and virgin. You'll drive past a number of tribal settlements and villages, most of them being inhabited by the Monpa tribe. Get a little closer to these tribes and learn about their culture and social life by interacting with them. Before you set your et in Bomdila, you'll be paying a visit to India's biggest Orchid centre and oldest tribal village in Dirang. Your overnight stay will be at a tourist lodge.
Day 03: Bomdila - Thembang
This day will mark the start of your trekking regimen. After having a substantial breakfast at the camp, you will start trekking to Thembang village. This 6 km will see you crossing the magnificent and peaceful villages of Pangma and Semnak. Your overnight stay is arranged at Thembang village in a homestay.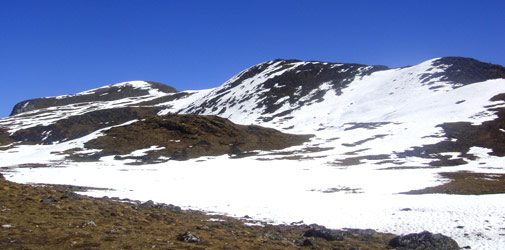 Day 04: Thembang - Namshu
Wake up early in the morning and after breakfast, you'll proceed with your adventurous trekking to the next destination, Namshu. This trek will take consume another 6 hours through beautiful mountain terrains. With a little walk ahead of Namshu, you'll enter into the state of Chamba, the paradise of monasteries. These monasteries are peaceful abodes of Buddhist monks who come here in search of enlightenment. Overnight stay is organized at a homestay in Namshu.
Day 05: Namshu - Sangti Valley
Day five will see you trekking further up in the mountains to Sangti Valley, en-route Khow Shing Valley, a beautiful hamlet situated amongst Sangti inhabited by local tribes. It harbors the murals of Tsongkhapa, the founder of Gelugpa School of Tibetan Buddhism. From this chorten, the climb gets uneven as it steepens one time and becomes a smooth decline at another. You will reach Khalebok village after about 2 hours of trekking. This point will serve as a breather. Admire the Sangti Valley below. Continue with your trek with the trail descending, this time. After about an hour, you'll reach Sangit to cross the bridge and reach the mesmerizing Bomdila - Tawang Road. You will be accommodated in a tourist lodge for night stay.
Day 06: Sangti Valley - Dirang
You'll be starting the trekking regimen from Sangti Village after having a wholesome breakfast. After about 3 hours of trekking, you'll land at Dirang, the oldest village in the Kemeng district. Situated at a high hill, the scenic beauty of this place surpasses description, enough to spellbind you. As you reach this beautiful hamlet, you will be accommodated into Dirang tourist lodge. Cozen up in the warmth of your room and bid the day goodbye.
Day 07: Dirang - Mukto
After having a sumptuous high-protein meal at the lodge, you'll drive towards your next destination, Mukto. You'll be dropped at a point, from where you'll begin your 3 km trek downhill to reach Mukto. This is a small yet composed village though it often bustles with life due to its popular trekking attraction trademark. You will be staying at a homestay overnight.
Day 08: Mukto - Tawang
Day eight will begin with a trek upwards to Tawang, a major hill station in Assam. You will be hiking along the Sela Pass. The fabulous views of the snow-clad mountains from here are heavenly. On your way, you'll come across the war memorial at Jaswantgarh, dedicated to the soldier Jaswant Singh of the 1962 Indo-China war. Overnight will be spent in the hotel.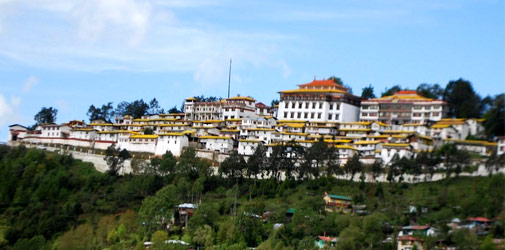 Day 09: Tawang - Bomdila
You will drive back to Bomdila in the morning after indulging in a tummy-filling breakfast at the hotel. On your way back, the adventure won't stop as you'll be visiting the world-famous Yak Seeding Farm Centre cum Research Centre, found only in this part of the world. This will be quite an experience as the yak itself is a unique animal. The seeding institute will further add to the exclusivity of the distinctive incident. You will be staying overnight at a lodge in Bomdila.
Day 10: Bomdila - Tezpur - Guwahati
This is the end of your trekking regimen as you'll be driving back to Guwahati, with a small halt at Tezpur. You can enjoy the myriad landscapes throughout the journey. Upon your arrival in Guwahati in the evening, you can enjoy sightseeing and shopping souvenirs. Overnight stay will be at the hotel.
Day 11: Guwahati Departure
After a lazed morning and a sumptuous breakfast, you'll be transferred to Guwahati Airport to catch a flight for your onward journey.